Through the Lens of a Commercial Fishermom Exhibit Opening January at Mystic Seaport Museum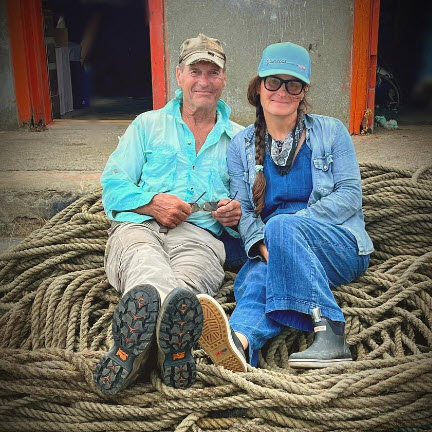 A new exhibit titled, "Through the Lens of a Commercial Fishermom" is opening this January at Mystic Seaport Museum
Corey Wheeler Forrest is a third generation commercial fishermom & fishdealer working out of Sakonnet Point, Rhode Island. Her family is the last trap fishing operation in southern New England and was featured in the mini-doc The Last Trap Family: A Rhode Island Family Keeps Sustainable Fishing Alive.
Corey has been documenting her life as a commercial fisherperson and experience as a woman working in a historically male-dominated profession for years. Her photographs are featured on her Instagram account @fishandforrest.
Fish & Forrest will feature over 30 photographs culled from @fishandforrest, on view inside the Museum's historic Meeting House, beginning January 2023 and running through the summer.  Associated events will include related talks, thematic panel discussions, a screening of the documentary The Last Trap Family, and launch party events around southeastern New England.