Storytelling & Selfies with Santa & Mrs. Claus
November 27, 2021

-

December 19, 2021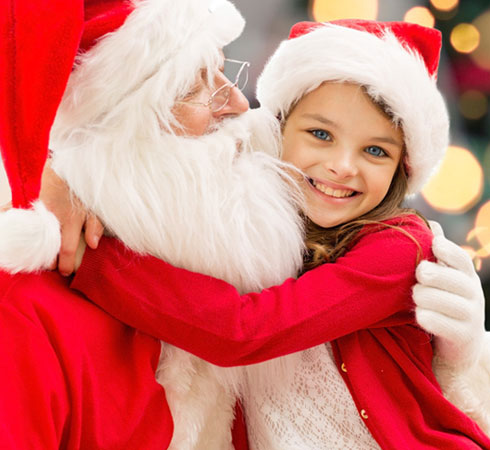 Santa and Mrs. Claus will visit The Shops at Yale Saturdays and Sundays in late November and December, 2021. Santa and Mrs. Claus wil;read stories to children for the first hour from 1:00-2:00pm, followed by selfies with families from 2:00-3:00pm. Free and open to the public.
(The city of New Haven requires face masks indoors, except when seated in a restaurant.)
Dates & Locations:
Saturdays, November 27 & December 4 from 1:00-3:00pm at Book Trader Cafe, 1140 Chapel Street
Saturdays, December 11 & 18 from 1:00-3:00pm at Claire's Corner Copia, 1000 Chapel Street
Sundays, November 28, December 5, 12, & 19 from 1:00-3:00pm at Barnes & Noble – The Yale Bookstore, lower level (children's department), 77 Broadway
Connecticut Yuletide Carolers (Roaming)
Dates: Saturdays, November 27, December 4, 11, & 18 from 12:30-4:30pm
Locations: Chapel & Broadway Districts
Two groups of four festive holiday carolers will be performing simultaneously in the Broadway and Chapel Historic Districts wearing traditional garb. Great photo opportunities.