Annual Mohegan Wigwam Festival at The Mohegan Tribe Uncasville
August 19 @ 10:00 am

-

August 20 @ 7:00 pm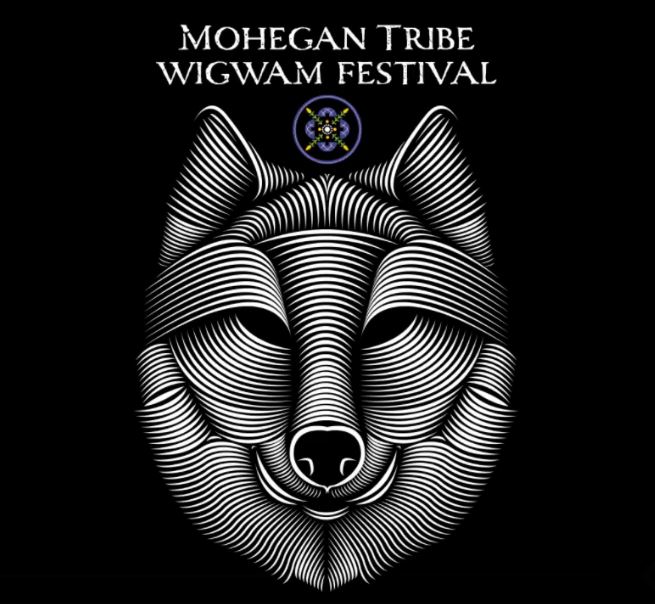 The Annual Mohegan Wigwam Festival will be held on August 19th and 20th, 2023 from 10 am to 7 pm at Fort Shantok in Uncasville, Connecticut.
The Wigwam, or Green Corn Festival, is a celebration of thanks, a symbol of Tribal survival, and the chance to feel connected to other Tribal members, past and present.
Everyone is invited to join Native Americans from across the country in a family-friendly day of traditional Native American crafts, foods and dance competition!
The Wigwam Festival is a modern version of the ancient Mohegan Thanksgiving for the Com Harvest, or Green Corn Festival. Before the arrival of the Europeans, Mohegans held many Thanksgivings throughout the year in gratitude to the Creator for the earth's many gifts. Most significant was this Wigwam Festival or "Corn Thanksgiving," at which tribespeople annually reconnected with Mundu, the Creator and Great Mystery. Com was celebrated because it is the sustainer of life and spirit. Gladys Tantaquidgeon tells us that "In very early times, there was a fair tree near where Mohegan Church now stands, and the Green Com Festival was held there."
At the time of the breakup of the Mohegan reservation in the mid-nineteenth century, Medicine Woman Emma Baker revitalized the Com Festival, which then became known as the "Wigwam." Emma incorporated the Wigwam's restoration into the goals of the Mohegan Church Ladies' Sewing Society in 1860. By physically linking this festival to Mohegan Church in the year before the Mohegan Reservation began to break up, Emma focused tribal solidarity around the only post-reservation tribally owned land parcels.