Road Trip to the Ice Castles in North Woodstock, New Hampshire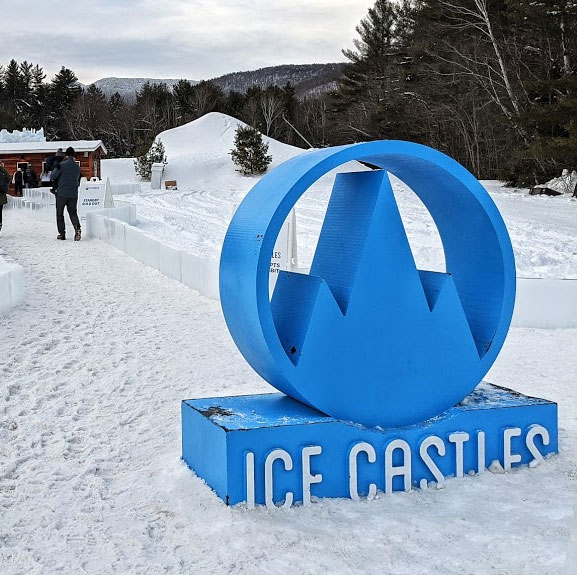 This Winter, take the family on a road trip from Connecticut to North Woodstock, New Hampshire to explore the Ice Castles.
Ice Castles brings fairy tales to life in North Woodstock, New Hampshire From January through early March. Let your imagination run wild as you explore caverns and tunnels made entirely from ice. Race down an ice-carved slide and squeeze through crawl spaces and slot canyons to discover new experiences around every corner.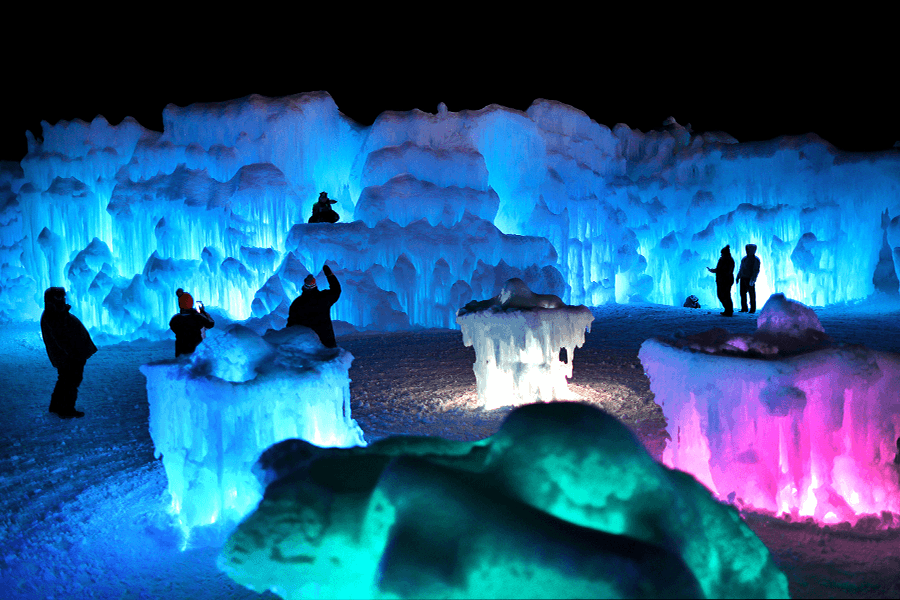 Caverns and Archways: Explore ice caves and get lost in a frozen maze where wonder awaits around every turn.
Ice Slides: Squeal with delight as you race down one of our exhilarating ice slides designed for people of all ages.
Crawl Tunnels: Squeeze through passageways just large enough for children and adults who are adventurous enough to crawl.
Mystic Forest Light Walk: Take a leisurely stroll through the trees along a quarter-mile walking path completely illuminated in the magical glow of winter.
Snow Tubing: Enjoy the classic thrill of cruising down a tubing hill on a path groomed for safety, speed, and fun!
Winter Fairy Forest: Magic abounds in our Winter Fairy Forest. Along this short loop near the Mystic Forest Light Walk, you'll be immersed in a fairy tale world where winter fairies live and play.
Sleigh Rides: Add on a sleigh ride to your Ice Castles visit. Our winter sleigh rides take you through an illuminated wooded trail before dropping you back off at the castle.
Arctic Alcove: Book an experience in a private alcove within the castle, perfect for proposals and other special occasions.
With fountains, thrones, wishing wells, and more, you'll be mesmerized by this unique, and family-friendly attraction. Don't miss your chance to experience the magic!
New Hampshire Ice Castles is an award-winning frozen attraction located in four cities across North America.
Tickets MAY be available on-site if Ice Castles is not sold out. On-site prices are subject to higher rates. For guaranteed entry and the lowest price, buy tickets online in advance.
Sleigh rides are available at an additional charge and may be purchased when you reserve your tickets online. The sleighs do not run between 5pm-6pm on weekends and holidays.