Garde Arts Center & Goodspeed Musicals Christmas in Connecticut
November 18, 2022

-

December 30, 2022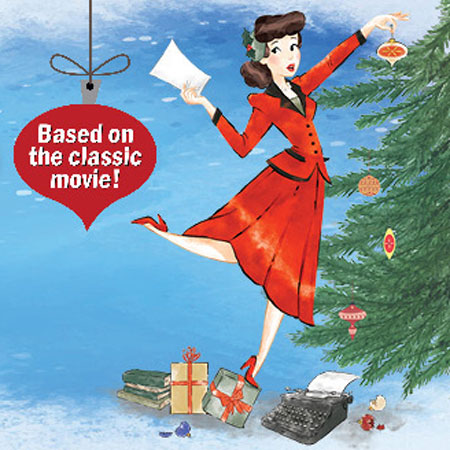 The Garde Arts Center and Goodspeed Musicals, two Outstanding Historic American Theaters, invite you to celebrate the holidays at the Garde with a free classic movie and a preview of a new Goodspeed musical.
After 77 years, the 1945 classic Warner Bros. movie Christmas in Connecticut returns to the giant screen of the Garde movie palace! This special event also features a lively pre-show discussion with Goodspeed Musicals' producer and creative team behind their new musical Christmas in Connecticut.
Be one of the first to hear a song from the musical before its premiere at the Goodspeed this holiday season!
CHRISTMAS IN CONNECTICUT (1945)
Barbara Stanwyck stars as Elizabeth in this delightful romantic comedy as the "Diary of a Housewife" columnist who has lied about being the perfect housewife. Her articles about her fictitious Connecticut farm, husband, and baby are admired by housewives across the country. She must try to cover her deception when her boss and a returning war hero invite themselves to her home for a traditional family Christmas.
CHRISTMAS IN CONNECTICUT A New Musical
November 18 – December 30
The Goodspeed
Goodspeed invites you to spend a very merry… Christmas in Connecticut!
Book by Patrick Pacheco and Erik
Forrest Jackson
Music by Jason Howland
Lyrics by Amanda Yesnowitz
Based upon the Warner Bros Picture
Music Direction by Adam Souza
Choreographed by Marjorie Failoni
Directed by Amy Anders Corcoran
Tickets available online at Goodspeed.org