Connecticut's Beardsley Zoo Celebrates Centennial with Birthday Bash on Saturday, June 25
June 25, 2022 @ 10:00 am

-

1:00 pm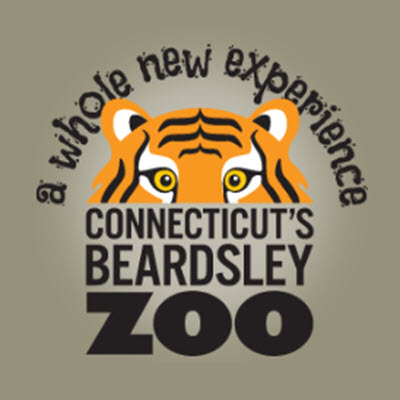 Connecticut's Beardsley Zoo is 100 years old, and is holding a Birthday Bash for its Centennial Celebration on Saturday, June 25, 2022 from 10 a.m. to 3 p.m. Regular Zoo admission prices apply for guests, but the fun and festive day includes:
10:00 am: STAR 99.9  on grounds from 10 a.m. to 1 p.m.
10:30 am: A Live Animal Program begins the festivities at the Peacock Pavilion
11 am: Welcome from Zoo Director Gregg Dancho and proclamations from the state, the City of Bridgeport, and Connecticut General Assembly at the Peacock Pavilion.  An original poem commemorating 100 years will be read in honor of the Zoo's history
11:30 am: A Time Capsule has been prepared to be opened in 2072. Help us place the capsule in the Big Cow. Includes letters from the 2nd Grade at North Stratfield Elementary School in Fairfield.
11:45 am: An American Sycamore tree will be planted, a long-lived hardwood tree, native to Connecticut
12:00 pm: A Live Animal Show will be held in the Adventure Amphitheater.
1:00 pm: Eight area bakeries are joining us for a birthday cake bake-off–one will be the winner, but they'll all be delicious! STAR 99.9's Anna Zap is our Celebrity Judge, then we'll cut the cakes to share with Zoo guests.
Guests can register to win a FREE Birthday Party at the Zoo
1:00 pm: Musical entertainment on the Peacock Pavilion stage: Lost Rebel, a four-piece classic rock band will play from 1 p.m. to 3 p.m.
In addition, the Zoo will host Sunday Serenades, a special Birds of Prey program called Sky Hunters every weekend through Labor Day,  and animal shows every Thursday and Friday all summer long. In September, "Glow Wild," an evening Asian lantern experience begins and continues through November. On October 29, the Zoo will celebrate with a Centennial Gala held at the Inn at Longshore in Westport.